Kamagra 100mg effervescent tablets are an erectile dysfunction drug. This drug is used to revitalize sexual activity in men of all ages with sildenafil citrate as the main component which blocks the phosphodiesterase enzyme PDE-5 to facilitate blood flow. Kamagra 100mg effervescent pills work approximately 5-10 minutes after ingestion and the effect lasts up to 6 hours. It stimulates blood circulation in the pelvic area and ensures a lasting erection. It is manufactured by Ajanta Pharma as per to the highest medical standards in India. 100mg Kamagra effervescent tablets are presented in original blisters, with the date of manufacture and the expiration date.
Kamagra Effervescent Tablets 100mg – Important details at a glance
Kamagra Effervescent Tablets 100mg is one of the most effective medications available on the market for the treatment of erectile dysfunction and impotence in men.
The active ingredient in this drug is sildenafil citrate, which has been used since decades as an integral component of Viagra. Kamagra Effervescent Tablets 100mg is produced by Ajanta Pharma, one of the biggest producers of medications against impotence worldwide. It is rapidly absorbed by the body due to its ability to get rapidly assimilated in the bloodstream. This increases its effectivity and reduces the time taken to achieve an erection.
Dosage
Sexual stimulation has to be present in order for Kamagra Effervescent Tablets 100mg  to function effectively. Since the medication contains a relatively high dosage of the active substance, it is recommended to take only one tablet every 24 hours. This will ensure that the patient can sustain an erection for about 4-5 hours, which is sufficient for satisfactory sexual intercourse.
Associated side effects
Kamagra Effervescent Tablets 100mg has relatively fewer side effects than its competition. These are temporary and go away once usage has been stopped. These include nausea, headaches, back pain, blurry vision, nasal congestion, a runny nose, sensitivity to light and tiredness. A doctor should be consulted immediately if the side-effects persist.
Producer: Ajanta Pharma
---
---
Dr. Akhil K Padmanabhan about Kamagra effervescent tablets 100mg: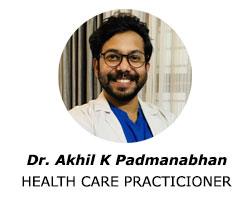 "Kamagra Effervescent 100 mg is a medicine which contains Sildenafil Citrate 100mg, a drug which belongs to the class of vasodilators. They act by increasing the lumen of the blood vessels thus increasing the blood flow especially to the genital areas. This helps attain and maintain an erection in the penis. Kamagra Effervescent is to be taken with a large glass of water, 30 minutes to one hour prior to sexual activity. Sexual stimulation is necessary for erection but maintenance of erection is taken care of by Sildenafil. If consumed with alcohol, the effect may be reduced. It is common to experience some gastrointestinal disturbances while taking this medicine, some other adverse effects includes Aches or pains in the muscles, Diarrhea, Difficult or labored breathing, Flushing, Light sensitivity, Pain or tenderness around the eyes and cheekbones, Redness of the skin and Slight blurred vision. If you are taking medicine for fungal infections or other antibiotics, and have known cardiovascular, renal or hepatic problems, this medicine should be avoided. Your physician will find the most appropriate dose for you and it is the safest way to take this medicine."
---
---
The package of Kamagra 100 effervescent contains 7 tablets:
---
Frequently asked questions about Kamagra effervescent tablets 100mg:
Who should preferably avoid Kamagra Effervescent?
Patients with a history of cardiovascular, kidney, and liver-related diseases.
The product is safe as long as the instructions written on the package are followed. A doctor should be consulted in case of prior history of diseases associated with blood pressure and cardiovascular ailments.
Can Kamagra Effervescent Tablets be combined with Alcohol?
No, this should be avoided as it slows down the activity of the active substance.
How to Use Kamagra Effervescent for maximum benefit?
A tablet has to be taken 30 minutes before having sex. The first effects start showing after 30 minutes and this can last upto 4 hours. Foods rich in fat should be avoided for observing positive effectssince these lower the basal rate and work opposite to the action of the drug.
---
Customer reviews:
MarioJuper2010,
9. 10. 2020
Kamagra Chewable 100mg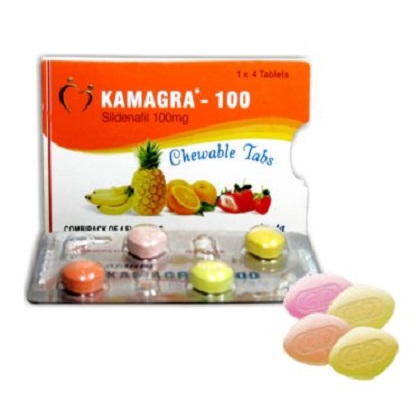 Vikalis VX Chewable 20mg